Most of the maps are either public domain, or scanned old maps from the Russell Ladely collection. For those of you who would
like to purchase maps for private use, please visit Historic Maps. They have an outstanding collection.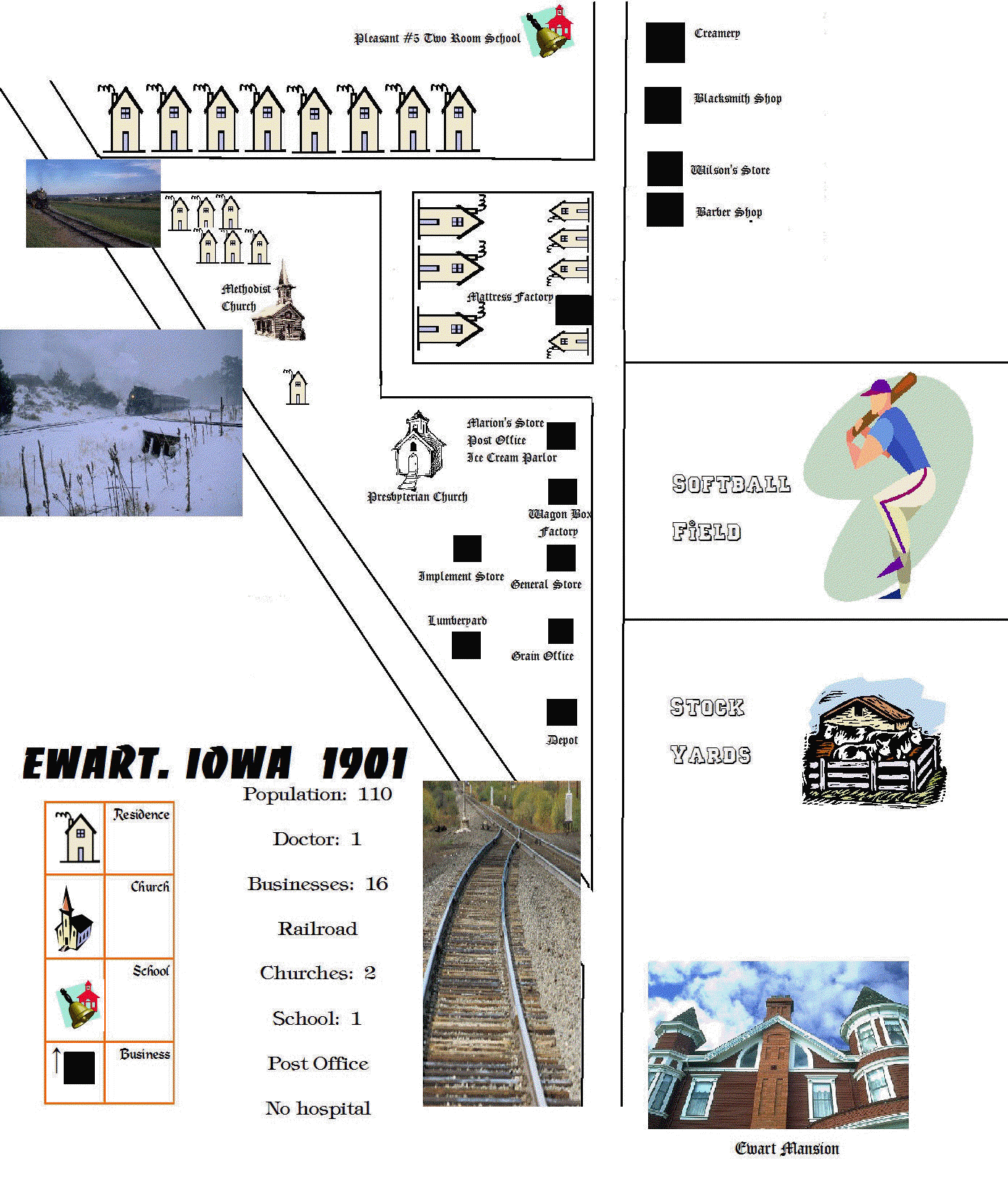 Map constructed by Mary Iverson from early reports of the town.

Pleasant Township 1904

Pleasant Township 1850 or 1860

Poweshiek County Date ????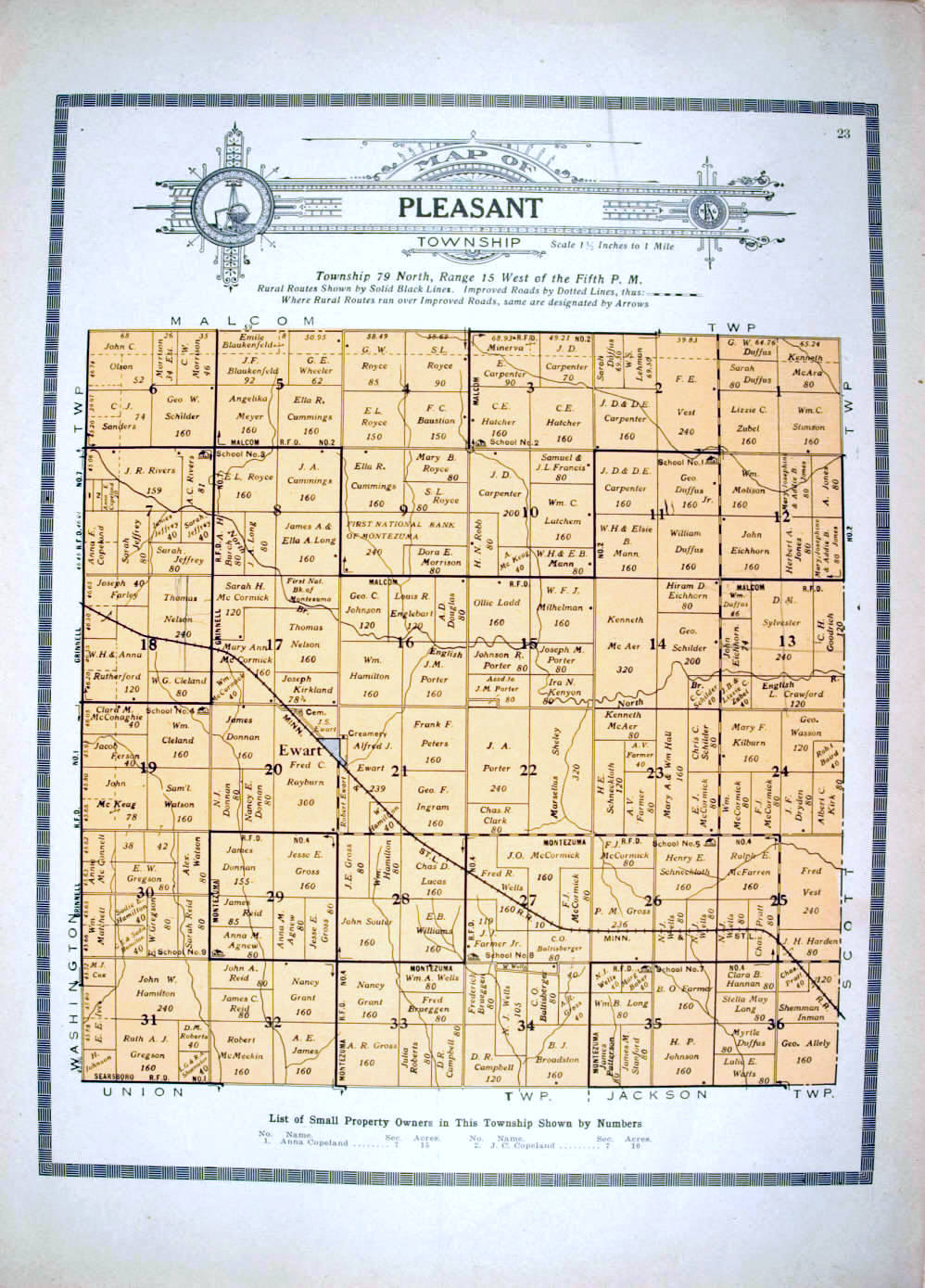 © 2018 Casa de la Música • All information gathered by this site will not be sold or shared.
Suggestions, comments, or great thoughts should be directed to webmaster@casamusica.com.
Last update: Friday, June 15, 2018 05:16:55 PM